Counselling at Orchard Physiotherapy Centre by Leanne Hesketh.
Call her on 07970631035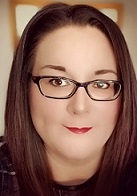 Orchard Physiotherapy Centre can now offer a new service which centres around a talking based therapy by a fully trained therapist. These Therapists can listen to any emotional, physical or personal difficulties you may have and help you to find positive ways to deal with them in a safe and confidential environment.
Our new Therapist, Leanne Hesketh, is a member of the British Association of Counselling and Psychotherapy (B.A.C.P.). She will be available to discuss any issues you may have, for example:
· Depression/sadness
· Bereavement
· Personal Relationships
· Pain Management
· Career Support and other workplace issues including Bullying
· Family issues/conflicts
· Anxiety/Stress
· Low confidence/Self Esteem
· Plus many more issues which may affect your wellbeing
Please feel free to contact Leanne on 07970631035 if you are interested, or simply wish to know more about how counselling can help you.