About Us
We have beautiful modern premises with a dedicated rehabilitation area and clean spacious treatment rooms. We provide a friendly, professional and highly skilled treatment tailored to each individual. We have a hands on approach to treat your problems and we address the root course of your pain to prevent future problems. We often see rapid progress with physiotherapy with most people completing treatment in 3-4 sessions.
All our Physiotherapists are HCPC and CSP Registered. We utilise a hands on approach combined with exercises to get our patients back to fitness as soon as possible.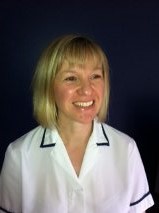 Linda Guy
Linda qualified in 1997 and has worked in the musculoskeletal field, working in various departments within the NHS before setting up in private practice in 2002.
Linda has a post-graduate certificate in the management of sporting injuries and has recently completed a Masters Module in Kinetic Control – a system identifying problem muscle activity and exercise planning to rectify it.
Linda has undertaken further courses in Acupuncture and Pilates, which are utilised within her practice.
Linda has a special interest in lower back and spinal problems and is very keen on rehabilitation to try to encourage people to look after their backs and maintain in tip-top condition.
Linda is also particularly interested in sporting performance and how strengthening the core and improving biomechanics can improve sporting performance and reduce injuries.
This links in really well with her interest in Pilates. This can also be used at a basic level to improve posture and basic strength and progressed onwards to "Boot Camp" levels to assist athletes perform better and reduce stress on their bodies.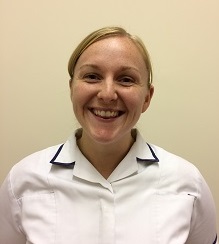 Emma Catterall
Since qualifying in 2011 Emma has worked in the musculoskeletal field, treating a broad range of problems.
More recently, in the NHS, she has specialised in the lower limb, treating more complex patients. She is also her local ladies football team Physiotherapist.
Emma's area of expertise includes the lower limb and sporting imjuries.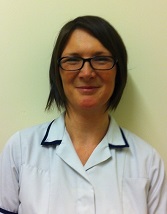 Kate Wright
Kate qualified in 1998 and has since worked in a variety of NHS and private settings. She has specialised in MSK physiotherapy since 2001 and completed an MSc in Sports and Exercise Injury Management in 2010.
Kate trained to practice acupuncture in 2001 and has attended several advanced acupuncture courses since. She has completed training in muscle energy techniques, spinal manipulation, taping, pain management, cervical headaches, CBT, mindfulness and Pilates.
Kate's areas of expertise include acupuncture, rehabilitation from sporting injuries, running rehabilitation, pelvic girdle, pain in pregnancy, sacroiliac pain and lower back pain.
Please contact us on 01924 368799
orchardphysio@hotmail.co.uk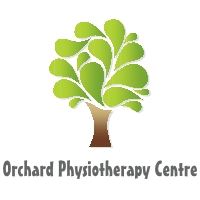 Jane Illingworth
Jane qualified in 1993 and has mainly spent her time working in the musculoskeletal field, where she has specialised as an Occupational Health Practitioner, having gained her Masters Degree in 2009.
Jane continues to regularly undertake work specific courses, as her job involves individual assessment/treatment sessions, workplace, driving and workstation assessments, work and sports-related rehabilitation and offering advice on ergonomic equipment and return to work/functional restoration programmes.
Jane has a specialist interest in spinal and upper limb problems and is keen on developing individual, goal orientated rehabilitation programmes, to improve patients' health, return to activity and implementing preventative measures to help prevent reoccurrence.
John Kent
Since qualifying in 2004, John has worked for the NHS and privately in the Musculoskeletal field. He has also provided Physiotherapy to HM Prison Wakefield and at semi-professional football clubs.
He specialises in acupuncture, lower limb rehab, sacroiliac treatment and ergonomics.
His hobbies include walking, fishing, football and holidays. He completed the three peaks challenge in 2007.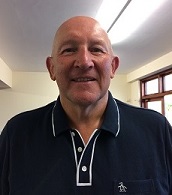 Ian Hill
Ian qualified as a masseur in 2013 and he is trained in both Sports massage and Swedish massage.
Ian has the ability to individualise your treatment from deep pressure to relaxing massage depending on your preference and need. Ian continues to develop his skills within Orchard Physiotherapy where he works closely with the Physiotherapists.
His skills are used to reduce muscular aches and pains related to injuries and tension in muscles which can be related to sport, stress, after injury or periods of immobility.
Ian is currently exploring the use of Hot Stones & Reiki and is a former rugby player and is now a keen golfer.